Aim of the training was to bring awareness in importance of patient positioning and immobilization influence to treatment process and its outcome, as well to remind about importance and consequences that may accure due to incorrect or not sufficient patient immobilization.
Training was very well visited by industry specialists from different countries, and meanwhile, it was a great opportunity not only to have additional theoretical knowledge, but to do practical workshops leaded by excellent trainers, for example, molding process of different kind of thermoplastic masks and personalized head supports.
Training was supported with materials on practical workshop by
Mediconsult MS
distributed manufacturer
Orfit Industries
. We provided masks for head, head, neck & shoulders in different variations and introduced participants with Thermofit- personalized head supports, as well trained participants to mold the products and work with them. We informed about nuances that needs to be taken into account during the moulding process in order to get a perfect, comfortable and precise mask, as well introduced into industry innovations!
During event trainers evaluated
Orfit Industries
manufactured products as very good and gave great feedback also about their observations in use of
Orfit Industries
products in other clinics!
See you in other events!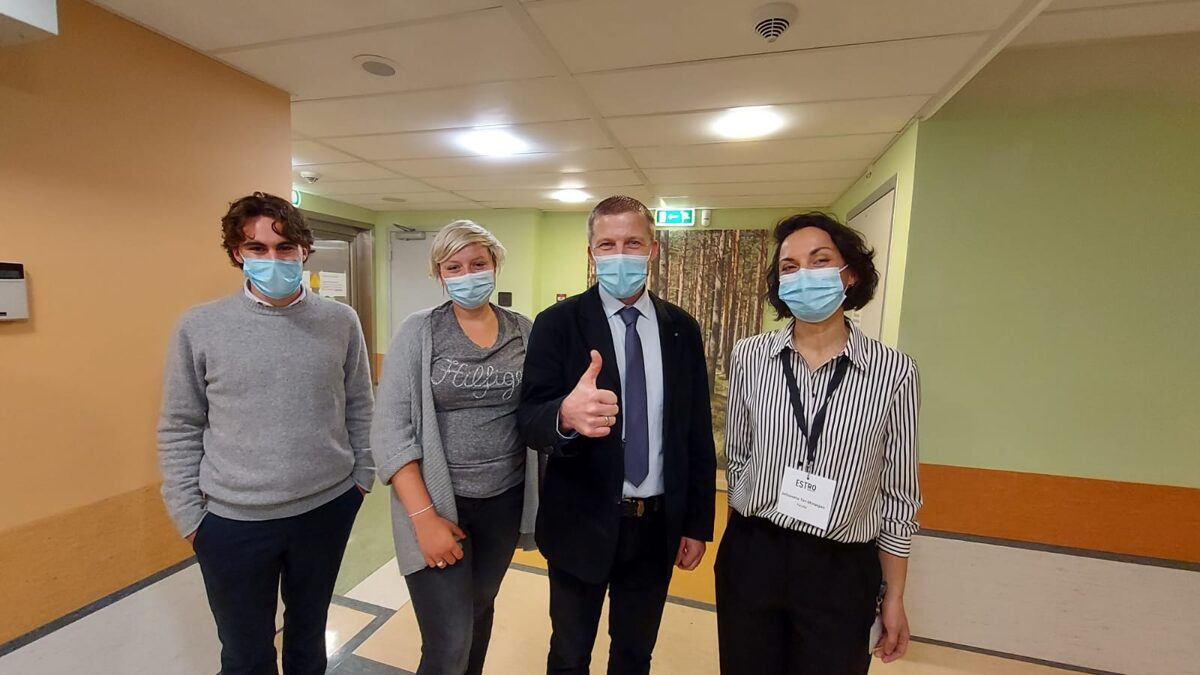 Increased levels of prostate-specific antigen (PSA) in the blood may indicate the possibility of prostate cancer.
Until now, a prostate biopsy has been performed to confirm the diagnosis - it is an invasive and painful procedure that can cause
complications.
Thanks to countless clinical researches, new, painless method for diagnosing prostate cancer has been created!
Diagnostic prostate cancer tests are a new generation of laboratory tests based on the detection of prostate cancer by analyzing
molecular biomarkers in the patient's urine.
Learn more here!
In October 2020, Latvia's leading otolaryngologists and microsurgeons met for a joint seminar to discuss the availability of voice prostheses in Latvia and the opportunity to offer patients the possibility to return speech skills after laryngectomy (laryngeal resection) with voice prostheses.
Let us remind you that Latvia is still the only country in Baltic states where such manipulations are not performed and voice prostheses are not paid for by the state.
As a result of the seminar, we got confirmation that it is time to make changes in the industry, register implantation of voice prostheses as a new medical technology and promote voice prostheses as a state-paid product, similar to hearing aids.
You can find more information about voice prostheses on our website here.
If you have any questions about the progress of this process or the availability of prostheses, please contact us!
Follow the news on our website!